the city as a laboratory
Exploring Chania as an urban laboratory on the sea edge the workshop brings into focus a number of issues common to medium-scale coastal cities in Greece, the Mediterranean, and beyond: abandoned places and urban voids, disputed edges where the ground dips into the sea, sites of remembered histories and forgotten stories, contested interfaces where the public meets the private, hybrid spaces where the physical merges with the digital, urban disorders regulated into grids and zones, local communities transforming within an international tourist market.
At times clearly delineated, at others blurry, and always in flux, it is the edge that is this workshop's primary matter: the edge between abandonment and occupation, memory and oblivion, public and private, physical and digital, land and sea, spontaneity and regulation, community and market. Making use of design and policy tools for shaping and managing space the workshop aims at a series of urban design proposals for specific sites in the city where these phenomena are most strongly manifested. The selected sites in each of the 7 units of the workshop thus function as a lens through which an exploration of broader issues can be embarked upon and brought to a productive design-oriented conclusion.
On the Sea Edge immerses participants into an intensive 7-day programme consisting of design studio teamwork, fieldwork research, and lectures, complemented with parallel public and social events. Each workshop unit welcomes 7-9 participants; it is lead by one guest and one host tutor, pairing international expertise and methodological approaches with local knowledge and lived experiences of the city. Final proposals are presented and debated in public in the presence of a jury composed of key representatives from industry, academia, and local authorities.

UNITS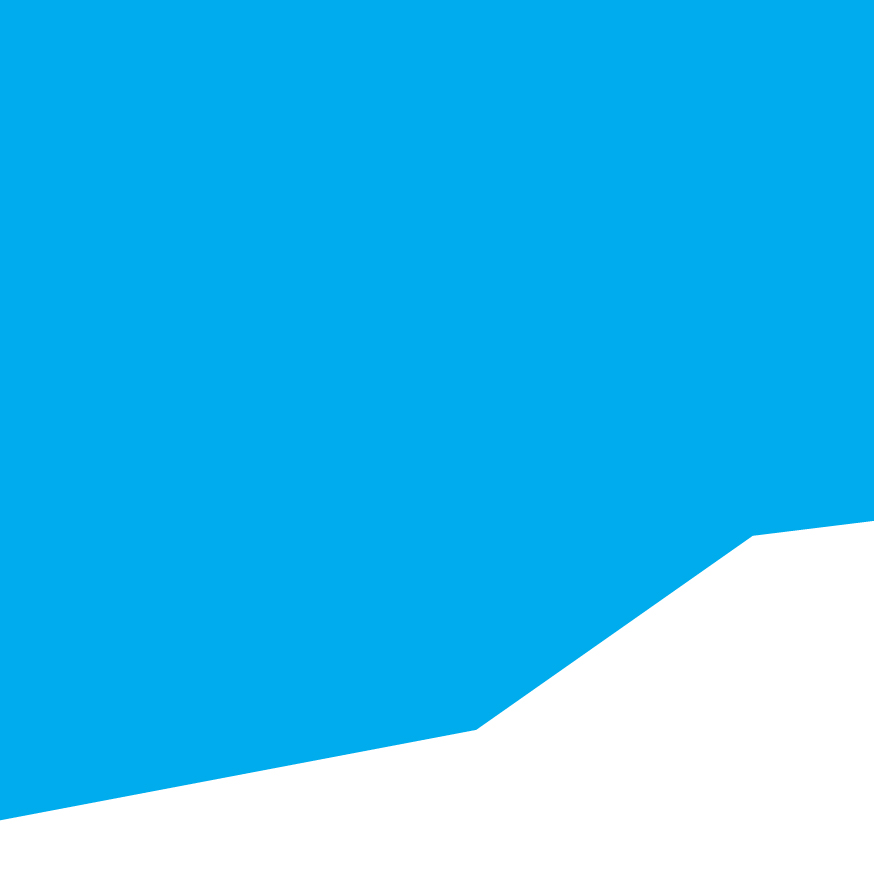 UNIT 1 | The Abandoned City
Fabiano Micocci - Stefi Filippopoulou
A living city is formed by the crowds that occupy its solids and voids; it is a perpetual interaction between subjects and objects. In-between them, a collection of mute objects, lost territories placed next to one-another, creates uncertainty and indeterminacy. Ignasi de Solà-Morales defines such a territory as a "terrain vague", a kind of a "strange place", that, "exists outside the city's effective circuits and productive structures". Their condition of interstitiality is not determined by their actual spatial definition, but by the potentialities that lay at their borders, that may suggests spatial strategies by promoting forces instead of forms, fluxes instead of barriers.
In Chania two images of the city coexist: on the one hand the integrated cultural layers of the town's history and on the other hand the diffused city that is the result of the blend of official and spontaneous growth. History has been rewritten following ancient traces with the consequence that elements of the historical city have remained as "indelible" components in the memory of contemporary Chania. But because of urban transformations the role and functions of these elements have been altered producing hidden patterns of uncertainty. This unit will focus on how these uncertain, vague or non-planned places can be re-formed to positive and productive spaces within the urban network.
The Venetian Wall, a strong element of identification of Chania, was transformed throughout the centuries leaving today large vacant areas beside it. Such fragmentation leads to disorientation, homogeneity and discontinuity, and it builds a boundary between the historical centre and the modern extension of the city. Along this boundary, four towers, today abandoned or underused, are critical nodes with a huge potentiality at the city scale, sealing the relationships between urban densities. Participants will work on building up an adaptive design strategy - in terms of spatial organisation and cognitive perception - that may facilitate the transformation of the towers and their surrounding from inactive lands to active elements in the city's circuit.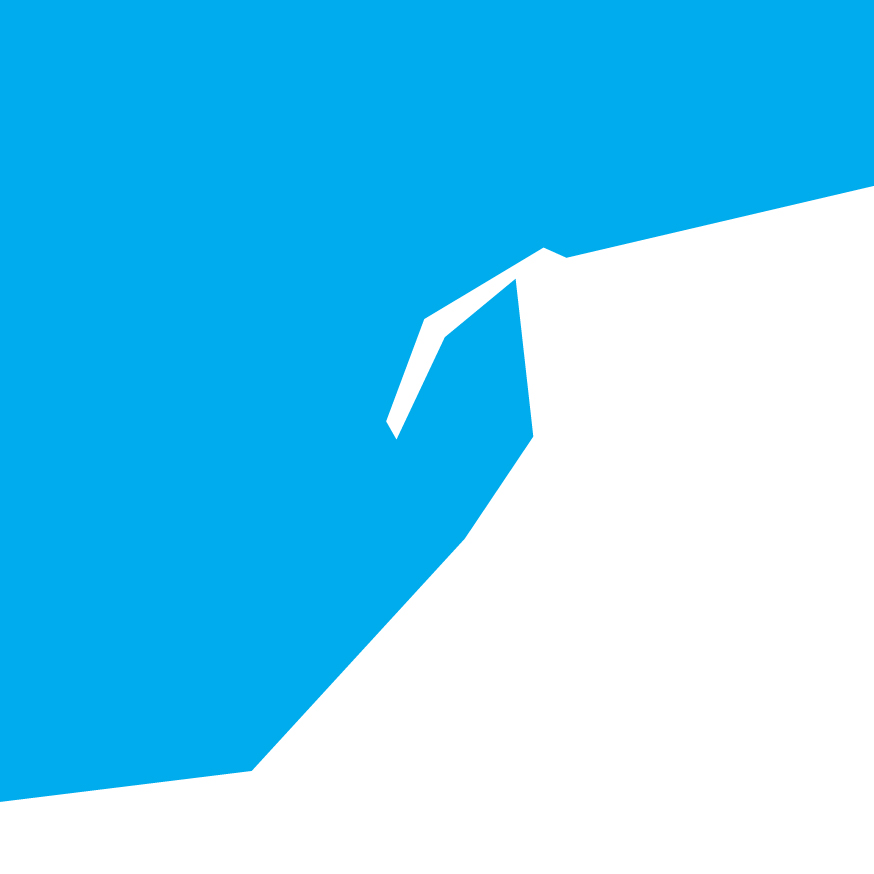 UNIT 2 | The City on the Sea
Pablo Sendra - Zacharias Ouranos
More than a physical, geographical context, the Greek coastline can be described and interpreted as a cultural, economic and social construct. Most major urban areas are located along the coastal zone, as well as 80% of industrial land and 90% of tourism and recreational infrastructures. The city of Chania is not an exception. Chania has been a port since the Minoan Era and has evolved along the coast, maintaining a close and sometimes crucial relationship with the sea. Today, the city coastline faces a number of challenges, including stringent pressures due to tourism development, intense – and often illegal – urbanisation, conflicting land-uses, land-based and sea pollution, as well as vulnerability to flooding due to the expected sea-level rise.
This unit will look at the correlations between the city and the sea, focusing on the west coast of the city – the Nea Chora district. In particular, we will explore the area that is bordered by the Venetian walls on its east side and the river Kladisos on its west side. The area is characterised by the relics of the recently demolished ''Xenia'' hotel, neighbouring the west trench of the Venetian walls, as well as the abandoned building of the once thriving 'ABEA' soap industry. The nearby municipal aquatic centre overviews the Nea Chora seafront with its fishing harbour and sandy beach crowded with restaurants, which are frequented by hundreds of locals and tourists throughout the year. The area is shaped by tourism infrastructure and related land uses spread through an urban structure strongly defined by the lack of regulatory policies, which ends abruptly on the Kladisos river mouth.
In this context, this unit will explore the theme "Resilient Operations", looking at strategies for the fragmented zones between the historic centre and the district of Nea Chora that:
- Are resilient to natural disasters, particularly to the risk of tsunami or flooding associated with sea-level rise.
- Contribute to the local economy and promote civic entrepreneurship.
- Protect heritage, the environment, and create new collective spaces.
- Adapt and re-use abandoned sites.
- Re-appropriate public open spaces.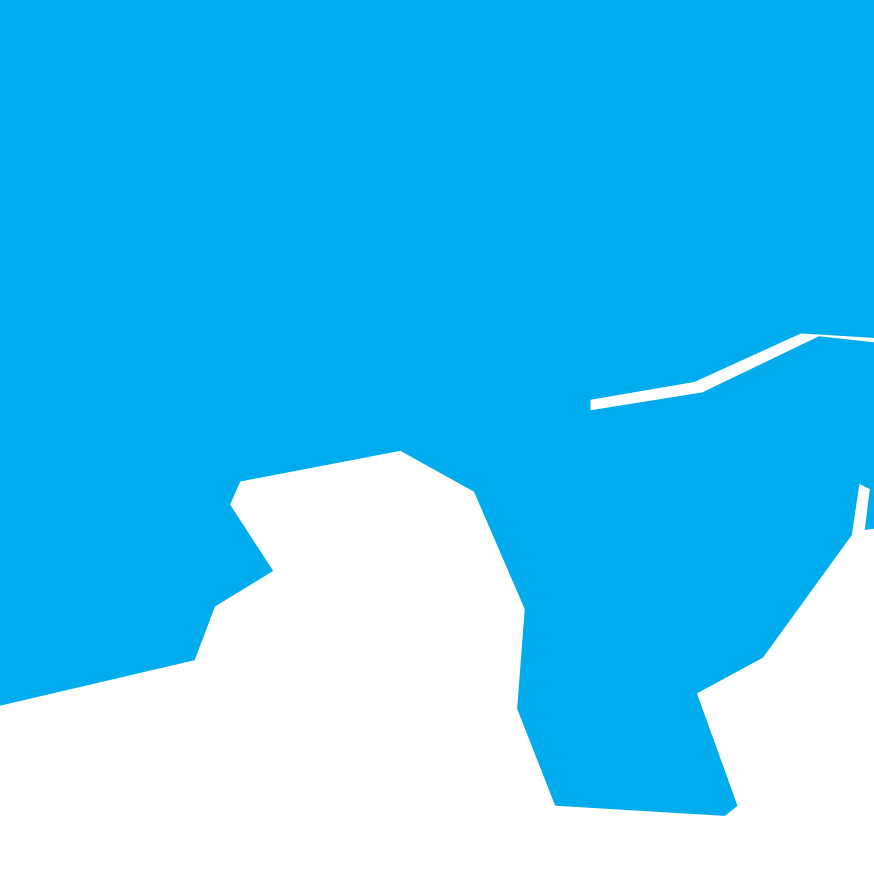 UNIT 3 | The Little Global City
Ana Jara - Carolina Vasilikou
Global City was defined by Saskia Sassen in 1991, as a significant production point of specialised financial and producer services that run the globalized economy. It argued that large, technologically advanced urban areas defined the modern world. But today cities cannot just be efficient places to do business – they also need to be good places to live. Liveability, not profitability, is the new place of discourse.
The Little Global City is the product of global economy expanding and incorporating additional cities into the various scales networks. As the world urbanises and more megacities are created, some smaller, focused urban sites are becoming truly critical global hubs. In this unit, the Little Global City of Chania will be explored, as it is uniquely situated to navigate the global transition to an information-based technology under the influence of the future economic power, such as media, culture and technology.
Focusing on the Old Town of Chania and its Port front we will investigate the impact of global economy and tourism on local life, connecting the scale of micro local life with the dynamics of global scale. We will investigate on how a little city can become a new global hub and thrive not due to size, but as a result of its greater efficiencies. How can the city fabric co-exist with global tourism to develop strategies for regenerating and reconnecting with the local dimension, the little global city?
We will walk the streets of the Old Town paying attention to the existing urban environment, investigate touristic, social and cultural dimensions, and how these are balanced in the urban life produced. Field work and participatory methods will be used to understand the port area. The aim is to explore the impact that mass tourism has in Chania and produce solutions in urban planning that avoid social and economic exclusion.
The unit focuses on understanding the complex layers of this specific city, linking them in unexpected ways and creating new narratives to create awareness, curiosity and the desire to interact with the physical space.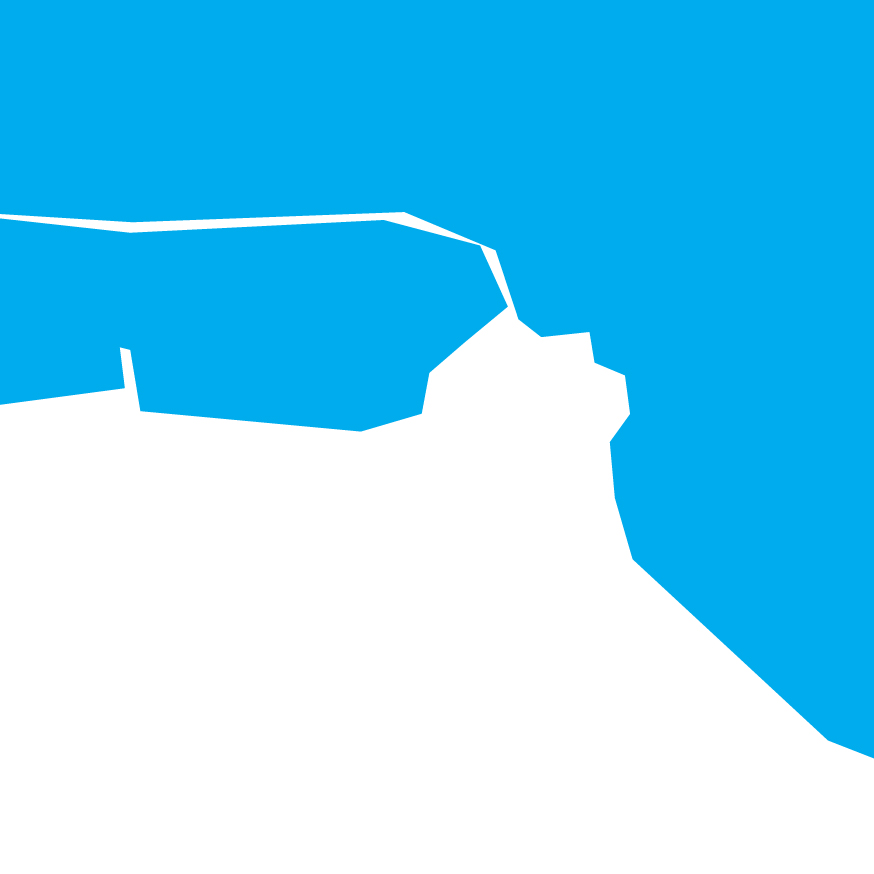 UNIT 4 | The (un)Ordered City
Carlo Pisano - Grigoris Stavridakis
Many cities in the world are built on a pre-planned order, deployed to guide their expansion over time. This model gradually defined their "forma urbis", it partitioned the city defining districts and plots along with a web for transportation, aiming to create a straightforward process for their development. This form of urbanisation favoured a strong organisational system that can accommodate diversity and change only within the plots inside its structure.
Re-structuring the urban grid of today means to deal with the contemporary spatial demands that require a more flexible and open-ended system able to host a wider range of functions and spatial qualities. Diverse cultures and different needs have provided varied interpretations of the grid system through time, creating diverse urban environments by simply adjusting the relations between the same elements: street network, private parcels, public space, etc. In the same way, the grid of Chania will be considered a playground in which the various elements will be deformed and combined in different ways in order to produce a radical new vision.
The aim of this unit is to evaluate, programme and design the evolution of the grid that will serve the city of the future. To this end the grid should evolve to support new infrastructures and uses, that are at the same time adaptable and resilient. The city of the 21st century grid should be more diverse and hybrid; it should combine different programmes by modulating the spatial composition of the original layout at another scale, manipulating the initial modules and the spaces between them.
The project for the urban matrix of Chania will deal with the rearrangement of infrastructure, the intensification, diversification, and redistribution of programmes, the superposition of a new rationality that can liberate the grid from its rigid constraints. The new structure should correspond to the demands of a sustainable and self-sufficient city that presents a differentiated density and public space, different hierarchies and new alternative functions. A walk through the Chania matrix should be an intense experience that takes future travellers past different street layouts, spaces that function through a diverse range of relations between the public, the private, and nature, several building layouts, densities, and typologies.
The unit will work as a design and research group in which the participants will share ideas and visions in order to delineate the role and the image of the urban grid for the future of Chania. The work will be organised in two main parts according to the scale of intervention. Firstly, at the scale of the grid, the aim will be to define a masterplan able to include, within the existing urban form, a new hierarchy of the street pattern, new ecological corridors, and a differentiation in the building density and public spaces. Secondly, some key areas will be selected in order to test the strategies at a "micro-scale", producing a series of real images and design tool in order to visualise what the masterplan could be.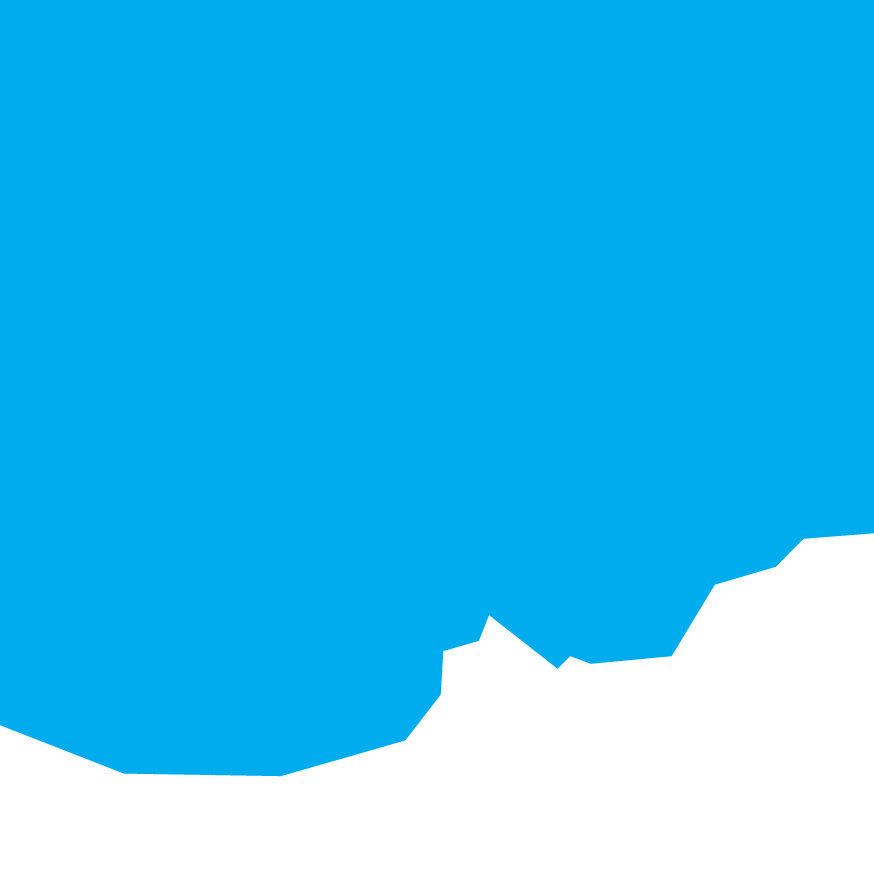 UNIT 5 | The Public City
Stefanie Pesel - Maria Saridaki
Although we spend much of our life online, the physical space is still the environment that hosts our bodies and shapes our identities. The physical public space remains the centre of intellectual, political, cultural, and social life, while the physical private space gives us the needed intimacy and functions as a confidential, secret and special space used for our individual needs. The contemporary transformation of space is directly related to the increasing importance of electronic communication that made the necessity of physical interaction almost obsolete. Boundaries between public and private space are blurring. But space is not just a reflection of social relations. It is an outcome of society and an originator of social dynamics. It is both, a way in which the past reaches into the present, and raw material to build the future, used by social agents according to their own aims and talents.
Knowing all those facts, we will go on an urban safari and use the tool of psychogeography to analyse the existing urban landscape of Chania focusing on public and private spaces. This will allow us to experience the urban environment in a personal way. By means of recording and mapping experiential data we will get a set of diverse interpretations of Chania´s urban fabric.
The challenge for this unit will be to re-evaluate the framework for place-making and to re-design the whole urban public landscape, redefining the notions of private and public and reconsidering the transition between the two. Considering the significance of public and private spaces as urban connectors and urban retreats that are capable of encouraging interaction among urban citizens and provide a surrounding for individualisation, the issue is how society will occupy, inhabit, and populate them in the future because place still matters!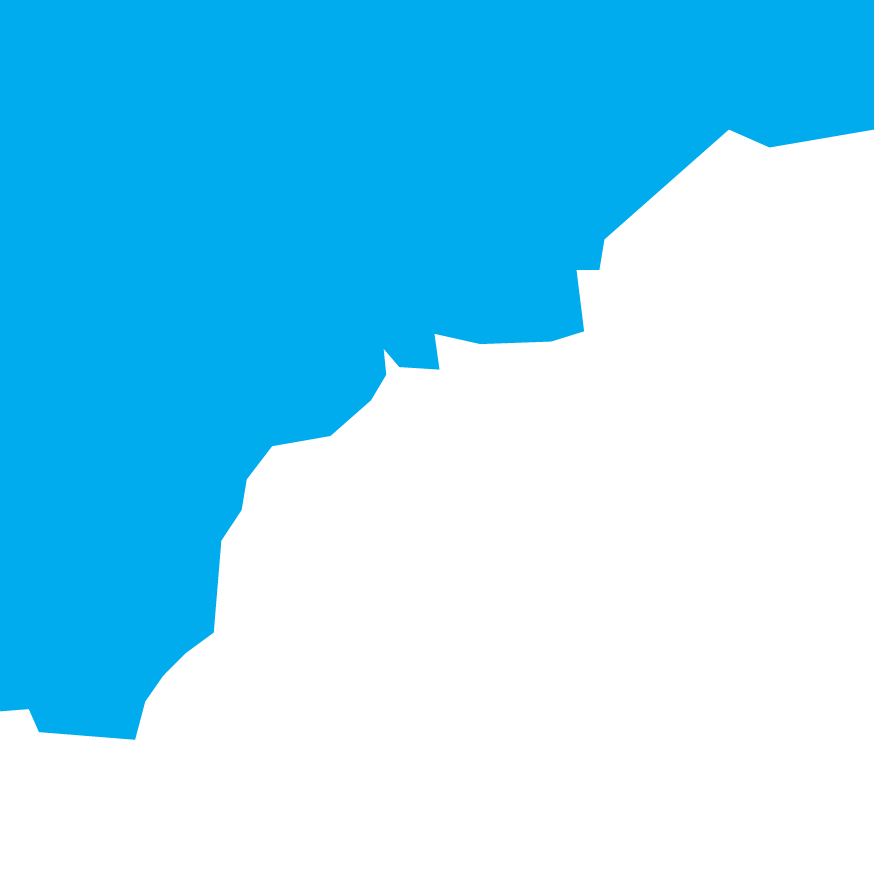 UNIT 6 | The Remembered City
Felipe Lanuza - Vangelis Maistralis
Throughout its history, Chania´s seafront has accumulated several layers of occupation, forming the city as a dense threshold open to the vast sea, the open space that connects to all other Mediterranean ports. However, not all these layers are equally visible, and many of them do not have a presence in the everyday life of the city. Contemporary approaches to heritage and tourism tend to privilege the protection of the evidence of distant pasts over more hidden and recent histories, often over the memories of today's inhabitants. This unit will address the question about how to integrate the historical heritage to the city's contemporary life. However, we will go even further and look into the hidden, erased, as well as the unrealized futures or abandoned vestiges of recent histories. Therefore, by recreating the city as a palimpsest with both evident and non-evident layers, we will address the following questions:
How to reveal or recreate those unseen strata and make them part of the experience of the city? What are the potential dialogues and tensions between the monuments of the distant past and the traces of the recent past? Also, are there other distant pasts that are not considered in the present, which can be recovered? What kind of uses can be imagined as a way to engage with Chania's rich urban memory?
To reveal the complexity of the layered seafront of the city would allow for the different strata of the past (distant and recent) to have a stronger presence in Chania's urban life. That complexity; that density would echo all the multiple realities, both known and unknown, which lie ahead the view of the sea, the openness that virtually holds them altogether.
UNIT 7 | The Hybrid City
Lara Salinas - Michalis Kantarzis
Digital media are noticeably changing the qualities of urban public spaces, which can no longer be considered a purely physical construct. Yet, the extent to which contemporary digital media can be used to promote other forms of spatial agency remains a critical issue. Whereas the impact of technology from a macro perspective offers a globalising and homogenising image, its role in the production of space at a local scale is less clear.
This unit will explore the role of digital media in the production of social spaces in Chania. In particular, we will focus on the landscape of emergent nonprofit organisations and independent groups of people that create a vibrant cultural scene, but whose activity seem to manifest itself only when it is being realised in the city.
In this unit we will take a socially responsive design approach (Thorpe & Gamman) and drawing upon the concepts of weak place (Lehtovuori), temporary autonomous zone (Bey) and tactical media (García & Lovink), we will explore the potential of digital networks to support unplanned and temporary uses of the city.
- How can the concept of hybrid space help the actions of those groups reach out to citizens and contribute to produce novel experiences?
- How can digital networks provide new modes of visibility of urban activities, and encourage the emergence of more groups that will be active within the urban grid?
- How can hybrid relationship between information and communication technologies and this specific urban culture provide to the momentum that the city has gained during the last decade?
TEAM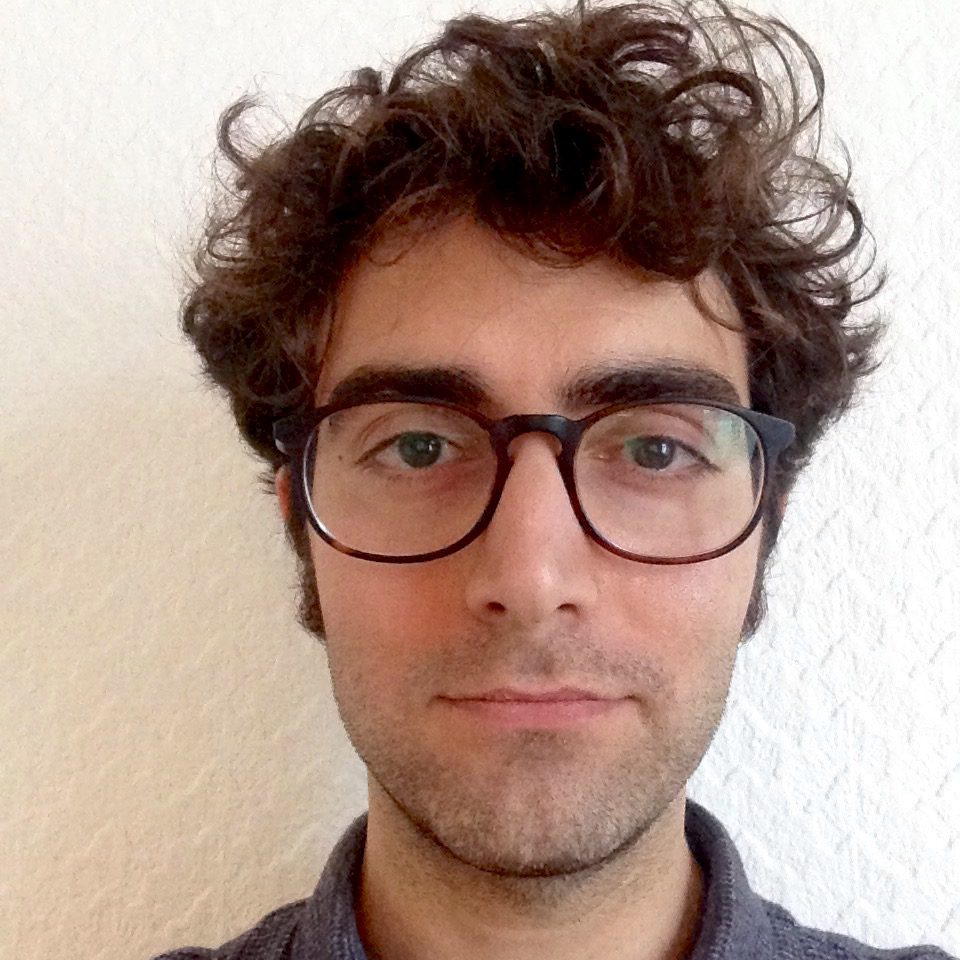 Yiorgos Papamanousakis
Workshop Director






Yiorgos is an architect and urban designer, passionate about the relationships between the spatial structure of cities and their socioeconomic and cultural life. As the founder and director of Urban Transcripts, he has initiated the company's work by directing international public event programmes – exhibitions, workshops, conferences – on the critical exploration of cities (Athens, 2010; Rome, 2011, London 2012; Berlin, 2014). Currently he is working towards the development of Urban Transcripts into a network of experts, bringing together research, community participation and design, to create innovative solutions for better cities. He trained as an architect in Paris and holds an MSc from The Bartlett – UCL, London, where he developed a keen interest in empirical research and the application of quantitative methodologies on understanding cities. His current research concerns how the configuration of urban waterfronts impacts on the socio-economic function of coastal cities in Greece and how it reflects their historical evolution. For 2014-2015 he was a lecturer in architecture (design studio) in Umea School of Architecture, Sweden. He has been an advisor and a speaker in various initiatives and projects focused on the city and a reviewer in academic journals. He is based in London.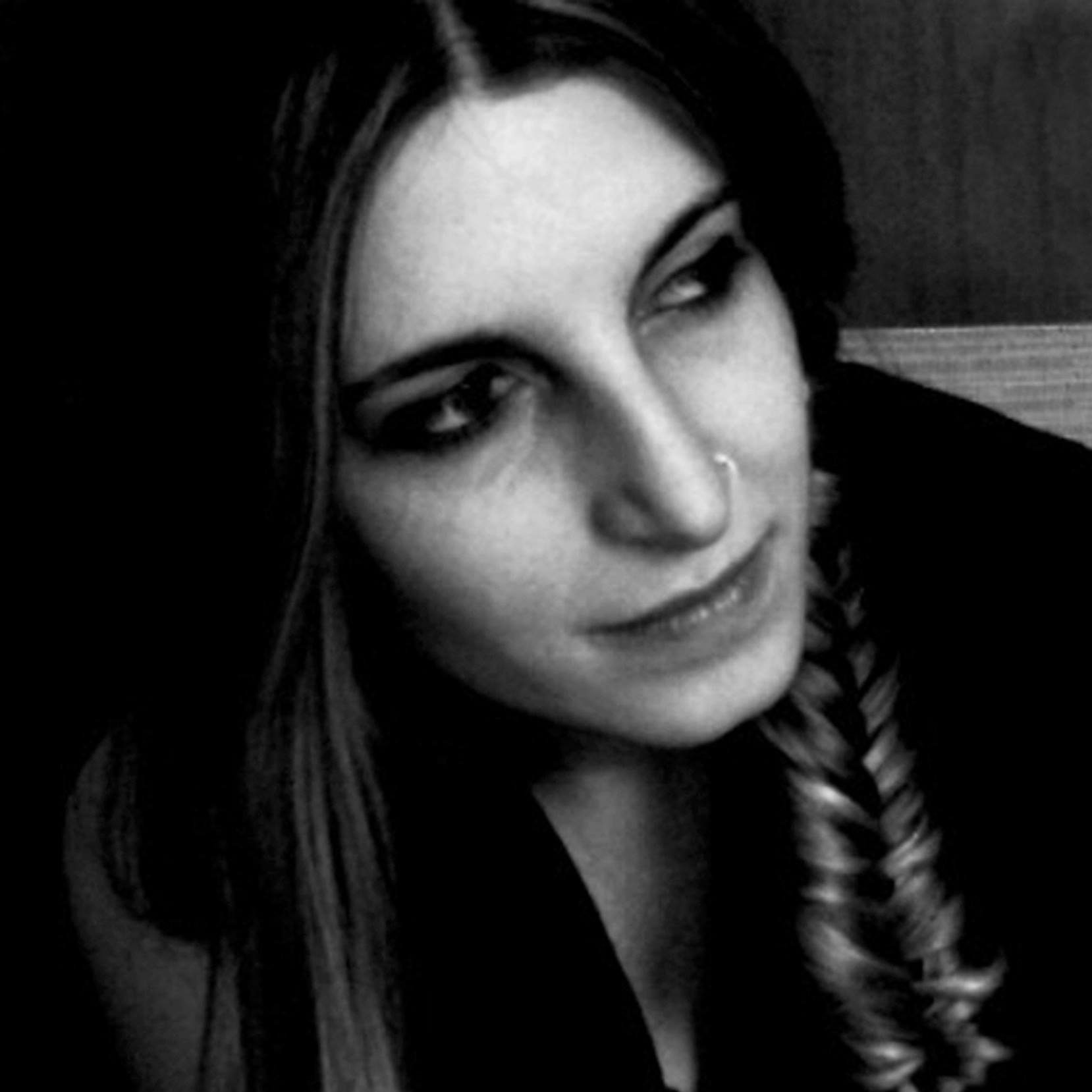 Eleni Lionaki
Workshop Coordinator




Eleni Lionaki graduated from the School of Architectural Engineering at the Technical University of Crete. Her research interests focus on new ways of dealing with architectural problems through user-oriented systemic approaches, coming from the thorough investigation of the life and work of Yona Friedman. Source of inspiration is generally the fascinating era of the psychedelic 60s, with all its utopian projects, giving food for thought about the possibilities of them being feasible today with the given and emerging technologies. Moreover, she has a soft spot for data visualisation through diagrams, design strategies for dynamic systems, relationships and connections, the understanding of the position of the user as an unpredictable factor of the design process, that led to her appreciation of mobility and transformable environments. Her design thesis, titled ARCH_TUC/2024: diffused and flexible architecture in the city, addressed the paradigmatic shift in architectural education today and proposed the strategic planning and development of an architectural education network, that meets today's challenges, acting as an open platform – infrastructure of exchanging ideas.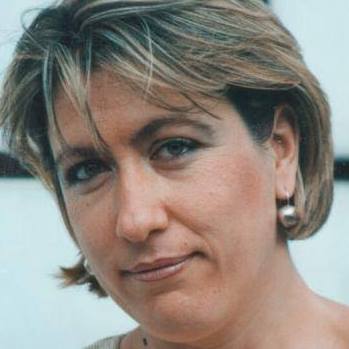 Amalia Kotsaki
Scientific Advisor






Associate Professor in the School of Architecture, TUC, Amalia graduated from the School of Architecture of the National Technical University of Athens, PhD 2005. In 2000 she was honoured by the Athens Academy with the Prize of Letters and Fine Arts for distinguished young architect (under 40 years old). She has practised architecture in Greece and abroad since 1991 and she has been a successful participant in 12 greek and international architectural competetions. Scientific counselor at "Ernst Ziller, architect", exhibition, National Gallery, 2010. In 2010, scientific responsible to the research program on the protection and conservation of a historical complex in Pyrgos Hleia, Greece. In 2013 she has been scientific responsible and curator of the exhibition "Crete 1913-2013: Architecture and Urban planning. Author of the architectural monografies: Palaces of Justice. Athens 1836 – 2010. (Athens,2016, under publication), G.Theodossopoulos – The architect and his work 1938-88(Athens, 1989, in greek), Alexander Nicoloudis 1874-1944. Architectural visions – Political gestures (Athens, 2007, in greek) and Archives of Modern Greek Architecture, Athens (collective work;. Athens 1993, in Greek), Crete 1913-2013: Architecture and Urban Planning (Chania, 2014).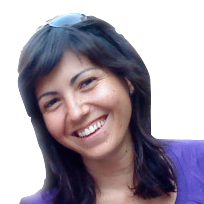 Sofia Xanthopoulou
Workshop Advisor



Sofia is practicing architectural and urban design as an independent architect in Thessaloniki, Greece. She graduated the school of Architecture of Volos (University of Thessaly) in 2006 and holds a postgraduate degree, MSc Urban Strategies (University of Applied Arts, 2009). Sofia is currently collaborating with other professionals and experts for urban and architectural projects. Her main interests focus on the bridging of the two scales, architectural and urban through the development of research or design projects as well as the organization of events such as workshops, conferences and exhibitions. She has been collaborating with Urban Transcripts since 2010. Sofia was an elected member of the Standing Committee on Architecture of the Technical Chamber of north central Greece, for 2010-2013, working on organizing events in the fields of architecture and urban planning and advising municipalities on urban development strategies and competitions. She is the co-founder and CEO at TKSX office of architecture and engineering and an external partner of the Polytechnic school of Aristotle University of Thessaloniki.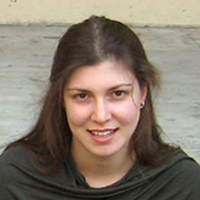 Athina Vlachou
Urban Design Consultant


Athina studied Architecture at the National Technical University of Athens (BArch, March) and Urban Design at the Bartlett School of Planning, UCL (MRes) graduating 1st with Distinction. Her studies were funded by the A. G. Leventis Foundation. Athina is passionate about the interdisciplinary study of urban systems and experienced in working at different scales and combining various disciplinary approaches. She is particularly interested in the application of science-based methods in grasping socioeconomic urban phenomena and in the potential of technological innovation in generating smart urban processes towards the amelioration of life quality in cities. She has practiced as a designer and project manager in private practices and as a freelancer. Her design work has been awarded and her research work has been presented in international urban planning and design conferences. She is currently based in London working as a Project Consultant with Space Syntax Ltd. She is a member of Urban Transcripts since 2014.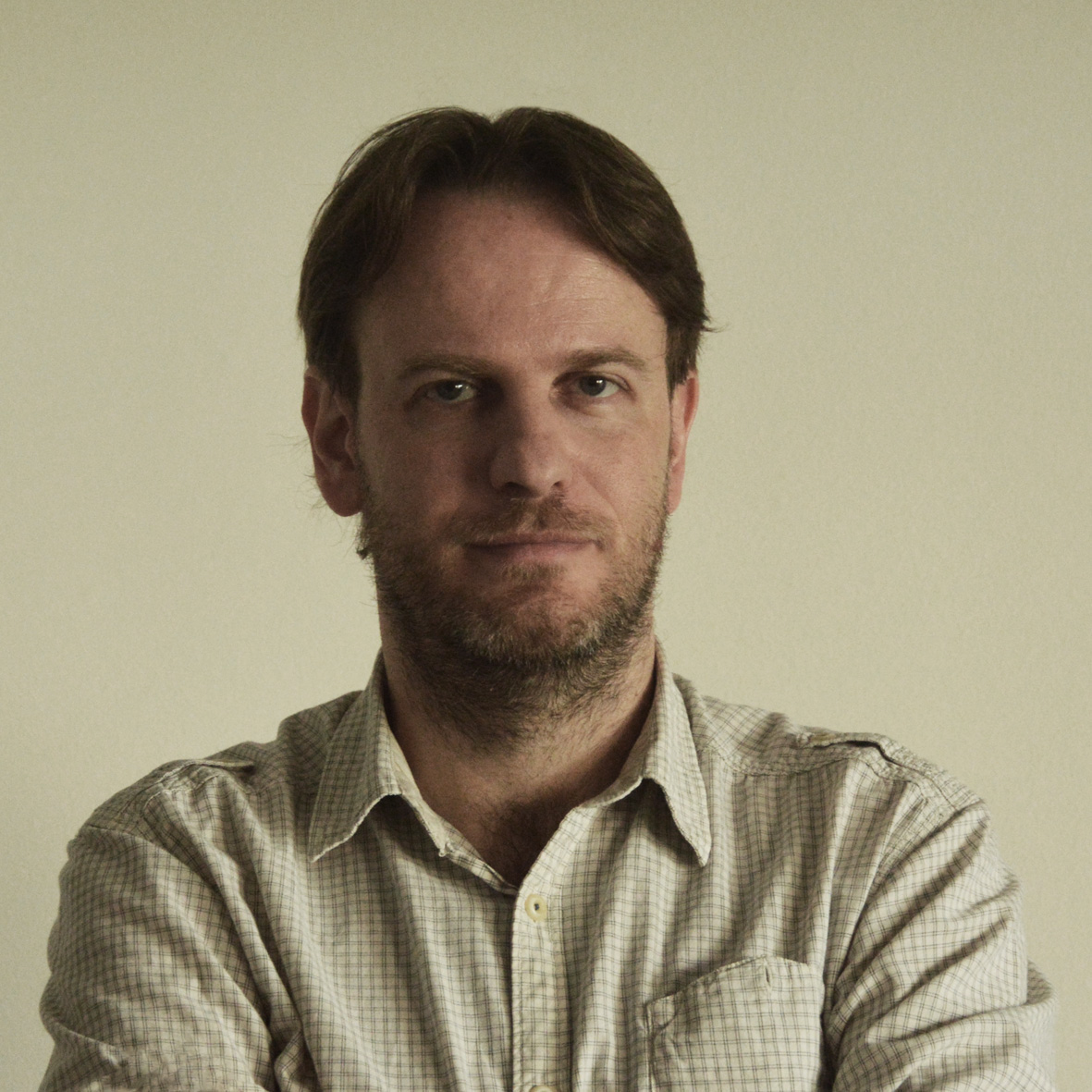 Fabiano Micocci
Guest Tutor – UNIT 1



Fabiano Micocci is an architect working on the intertwined relationships existing between public spaces and landscape, architecture and geography, with a special focus on the Mediterranean region. He is a founding member of NEAR architecture (www.neararchitecture.com), a network of architects working on small and large scale design as well as theoretical research. He graduated from University Roma Tre in 2002 and he has a Specialization Course in "History of the Design Process" (2003). He obtained his PhD degree from the University of Florence in 2010 with a thesis focused on the study of architecture in the Mediterranean after WWII. He taught at the University of Florence (2007-10) and the Lebanese American University (2013-14), as well as in many International Workshops. He is a Senior Lecturer at the Metropolitan College of Athens. Recently he took part of the "Inclusive urban strategy and action plan for Bab-Al Tabbaneh, and Jabal Mohsen", a strategic development plan for the city of Tripoli (LEB). He is a Senior Associate at Urban Transcripts and editor of The Athens Project.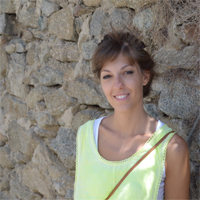 Stefi Filippopoulou
Host Tutor – UNIT 1




Stefi Filippopoulou was born in New Jersey, USA in 1984. She graduated from the Technical University of Crete with a Professional Diploma in Architecture and Engineering in 2012. Her dissertation titled Re-structuring the void in the west moat of Chania using a network of interactive paths took place in the Archiprix International 2013 in Moscow and also participated at the 7th European Biennial of Landscape Architecture in Barcelona. In 2010 she received a Complimentary Prize from the International Bench & Chair Design Competition 2010 organized by the Seoul Metropolitan Government. During her studies she participated in various student exhibitions and worked as a part-time designer (2008-2010) in an architectural firm on small-scale projects. She participated in the First Athens Architectural Workshop in the group of Manuel Aires Mateus and Jorge Silva. After her graduation she collaborated with A&G Varoudakis architects based in Chania focusing on residential and renovation projects. In 2014 she relocated to Santorini island collaborating with various architects focusing on the ways of adapting cycladic architecture to its surroundings and exploring the understanding of spatial composition and design.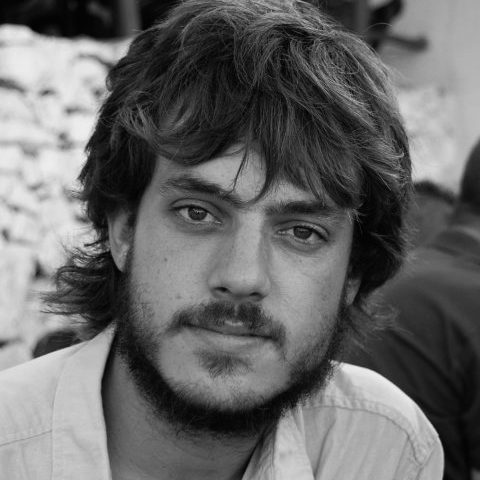 Pablo Sendra
Guest Tutor – UNIT 2








Pablo Sendra is Lecturer in Planning and Urban Design at The Bartlett School of Planning, University College London. He is also founder partner of the urban design and placemaking practice: Lugadero. He graduated as an Architect at the Universidad de Sevilla (2007), MArch Urban Design at University College London (2009), MSc in Sustainable City and Architecture at the Universidad de Sevilla (2011) and PhD in Architecture at the Universidad de Sevilla (2014). He has been Research and Teaching Fellow at the Universidad de Sevilla (2010-2015) and Visiting Scholar at the University of Cambridge (2011). He combines his academic career with professional practice in urban design and placemaking. In 2014, he won with Lugadero the urban design competition Future Wimbledon for rethinking Wimbledon Town Centre, proposing a participatory process where neighbours decide about the future of their town centre. He has worked as architect, urban designer and strategic planner in Spain and China. In 2007-2008, he worked on public space and mobility projects at the Urban Ecology Agency of Barcelona. From 2007 to 2015, he was the authorised organiser of the PechaKucha events in Seville, Spain. In 2015, he co-funded CivicWise, an international community of people working on collaborative urbanism. His main areas of research interest are the public space in social housing neighbourhoods and collaborative processes for planning and designing public spaces.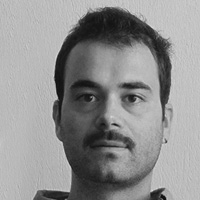 Zacharias Ouranos
Host Tutor – UNIT 2


Zacharias Ouranos (Kiev, Ukraine 1983) holds a Diploma in Architecture from the School of Architecture, University of Thessaly and is currently a postgraduate student at the Faculty of Architecture at the Technical University of Crete, in the programme of "Space, design and the built environment". During his undergraduate studies he attended courses in architecture and urban planning at the Escuela Técnica Superior de Arquitectura of Valladolid, Spain. As an independent researcher he has worked for several architecture offices in Spain and Greece. He has participated in international architectural competitions and workshops, whereas part of his work has been presented in various exhibitions regarding architecture such as the Barcelona Landscape Biennale. His work concerning urban issues has been presented at the international "Changing Cities" and "Hybrid City" conferences. His research interests focus on urban geography and urban planning as well as landscape interventions in transition areas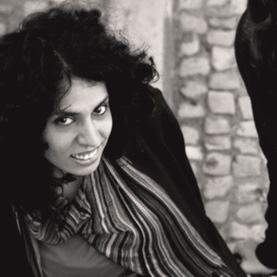 Ana Jara
Guest Tutor – UNIT 3



Ana Jara is an architect and scenographer, member of ARTÉRIA studio, where she is responsable for the coordination of social and curatorial projects. She graduated in architecture from Lisbon Technical University in 2000 and in 2003 she finished her MA degree in Scenography at Central Saint Martins College of Art and Design. Since then she has been involved in the practice of both architecture and scenography independently and within several collectives in Portugal, Spain and Holand. Since 2011 she is a founding member of Lisbon based studio ARTÉRIA, whose work focus on developing urban renewal projects within a transdisciplinary framework, working the social, cultural and artistic dimensions of architecture, through the direct involvement of communities in the production of its own intervention programs. During 2014-2015 she was a lecturer at Umeå School of Architecture in Sweden. She is currently a PhD candidate in Urban Studies at the School of Social Sciences/University Institute of Lisbon and Faculty of Social Sciences and Humanities/Nova University in Lisbon.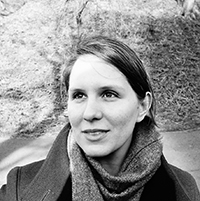 Carolina Vasilikou
Host Tutor – UNIT 3





Carolina Vasilikou (Dr.) is an Architect and Associate Lecturer at the University of Kent teaching urban design and sustainable architecture. She holds an MSc in Façade Design & Engineering from the University of Bath and a PhD in Sustainable Architecture from the University of Kent. Carolina also works as Postdoctoral Research Fellow at Université Catholique de Louvain. She leads projects on sensory research based on primary fieldwork, including an AHRC Engagement Fund in sensory navigation and an EPSRC-funded project on sensory mapping of heritage cities. Her research work focuses on sensory perception and urban comfort of pedestrians in complex urban environments. Carolina is active in people-centred and evidence-based design and research and has participated in several international conferences and workshops. She has given lectures, among others, at the Architectural Association, ENSA Paris-Malaquais and Glasgow School of Arts and is currently a member of the Centre for Architecture and Sustainable Environment at the University of Kent, Architecture et Climat at Université Catholique de Louvain, the EU COST Action People-Friendly Cities in a Data-Rich World Project and the Academy of Urbanism.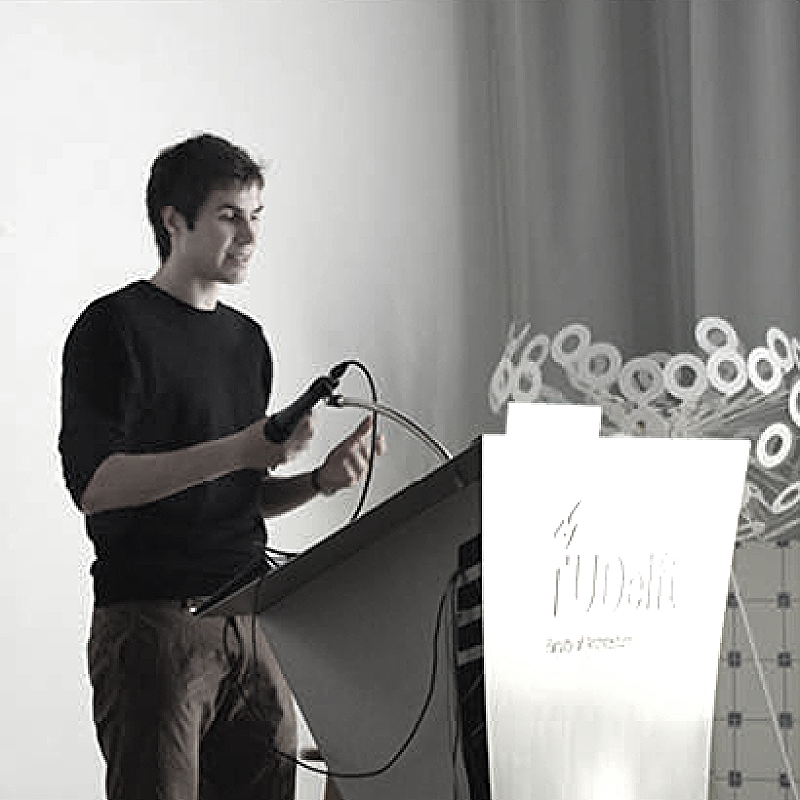 Carlo Pisano
Guest Tutor – UNIT 4
Research fellow and phd student at the University of Cagliari. He has completed with honor in 2011 the "Postgraduate Master in Urbanism" at TU Delft. In 2012 his master thesis, entitled "Colouring the Patchwork Metropolis", has been rewarded by the Dutch StedembouwNU as one of the best thesis in Urbanism and Landscape in the Netherlands for the years 2010-2011. In 2011 and 2012 he worked for the Studio Associato Bernardo Secchi e Paola Viganò in Brussels on different scales projects such as the masterplan of Nieuw Zuid in Antwerpen, the vision of Brussels 2040 and the project of the Great Moscow. In 2012 he won a research grant entitled "Adieu compact city" and he is now following several researches and teachings in the field of urbanism and urban design. In 2014 and 2015 he was adjunct professor at the IUAV Venice.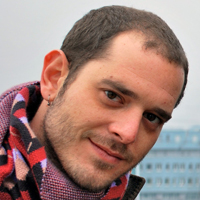 Grigoris Stavridakis
Host Tutor – UNIT 4




Grigoris Stavridakis was born and raised in Crete. He has studied architecture in the N.T.U.A. (National Technical University of Athens) and obtained his diploma degree in 2006 (direction urbanism). During his studies, he has participated in various workshops abroad (E.A.S.A. – Denmark / sustainable living | Florence / bioclimatic design in urban regeneration for sustainable development) and also took part in the Erasmus programme in the school of architecture of "Paris la Villette". After his studies he has worked for architectural studios in the area of Athens (studio 75, Tense Architecture Network, El Estudio Ammeba, Kanon Ltd.), contributing to various projects, including residential development, touristic development, urban planning and architectural contests. In 2013 he was in Nantes, France and worked for the project i-link, beyond freelancing for residential and commercial projects. For the past couple of years he has been working for hotel projects -in Santorini, Rethymno and Chania- as a freelance architect. In the summer of 2014 he took part in the festival for public space p-public in Chania, organising the action "been there done that".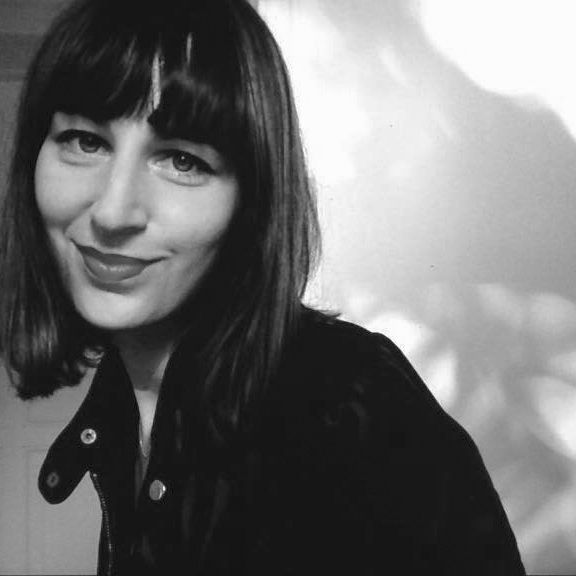 Stefanie Pesel
Guest Tutor – UNIT 5


Stefanie studied Architecture at theUniversity of Applied Sciences Nuremberg and the Academy of Fine Arts Nuremberg. She completed her postgraduate studies in Urban Strategies at the University of Applied Arts Vienna in 2009. Since then she had the opportunity to gain experience in the field of research, architecture, interior design, product design and urbanism. She worked for several architectural offices, including Studio Vlay, Vienna/Austria, Coop Himmelb(l)au, Los Angeles/USA and LAVA (Laboratory for Visionary Architecture), Stuttgart/Germany. Currently she is working as a Design Architect and leader of the competition team at KINZO Berlin/Germany. During her studies she developed a strong interest for understanding different cultures and started to research about identities and their interactive relation to design, architecture and the urban environment. Inspired by her interest in visual as well as performing arts and music her research is focused on how space can be transformed from one's surrounding to one's experience.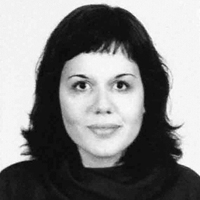 Maria Saridaki
Host Tutor – UNIT 5
Maria is a freelance architect working in Paris. She has more than 10 years of post-qualification experience collaborating with multi-disciplinary teams at several practices in France and Greece and participating in national and European architectural competitions. She gained experience in different fields and scales including residential, educational, cultural and commercial sectors. Her main interest though is focusing on urban public space and landscape design, as she has participated in several projects including public squares, natural and urban parks, street design and urban furniture. She graduated from the Department of Architecture, National Technical University of Athens, Greece (2004) and is holding a Master's degree in Architectural and Urban Project from the University Paris VIII, France (2005).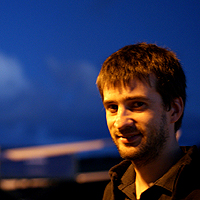 Felipe Lanuza
Guest Tutor – UNIT 6




Felipe is a trained architect from the University of Chile (2004) and obtained his Master in Architecture at the Catholic University of Chile (2008). He has worked as a practicing architect, researcher and educator. His academic interests are in the areas of architectural and urban design, history and theory; having presented his research in conferences and exhibitions in South America and more recently in Europe. Through his investigations on the notion of absence in urban leftovers, Felipe explores processes of design and representation as a way of prompting alternative understandings and interventions in the built environment. He develops these ideas at the Bartlett School of Architecture, UCL, where he pursues a PhD by Architectural Design. As an architect, Felipe's work has ranged from territorial planning and management projects to the architectural scale. He is co-founder of 'Devilat + Lanuza Architects' and has been an active member of Urban Transcripts since 2012, having been appointed as Design Director during 2013. In this context, Felipe has developed his passion for urban design and speculative thinking on cities.
Vangelis Maistralis
Host Tutor – UNIT 6






Vangelis graduated in Architecture from the Technical University of Crete (TUC) in 2013. He was awarded with Scholarship of Excellence the years 2007, 2008, 2009, 2010 and with the Excellence Scholarship of the Limmat Stiftung Foundation (Zurich) in 2013. His thesis "Towards the Lighthouse, a journey between the city and the sea" was selected among others for representation of the School of Architecture of TUC to the 8th International Biennial of Landscape Architecture 2014 in Barcelona and ranked in the 13 Finalists Architecture Schools around the world. He was awarded with the First Prize in the annually International Thesis Competition of Greek Architects in 2013. He holds an MSc in Architectural Restoration in Izmir Institute of Technology (IYTE) in 2016 where he studied in detail the architectural heritage of 19th century of Greek settlements of Minor Asia. He has participated in several international conferences, exhibitions, seminars and workshops and has taken part in various national and international architectural competitions, receiving several prizes. He is a co-founder of Archipelagos Architecture & Design office since 2014. His interests are focused on the relationship between architecture and Aegean landscape on public and residential spaces, concerning the Mediterranean identity and heritage.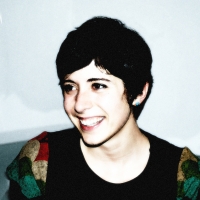 Lara Salinas
Guest Tutor – UNIT 7


Lara is a practitioner and researcher with an interdisciplinary background in digital culture. Currently, she is Early Career Researcher at the Public Collaboration Lab, based at Central Saint Martins (UAL), where she investigates collaborations between Higher Education Institutions and local authorities in design for services. She is also working towards completion of her practice-led PhD thesis The production of digital public place(s) at at The Creative Exchange, at Lancaster University, where she has had the opportunity to work in partnership with pioneering companies, local authorities and the best academic thinkers, in the creation of new products, experiences and business opportunities. Her most recent research has focused on the production of hybrid physical-digital urban environments through creative and artistic interventions. She enjoys practice-based research, working in multi-disciplinary and collaborative projects, facilitating knowledge exchange between academia and creative industries, and contributing to generate novel ideas.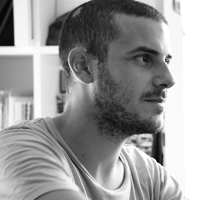 Michalis Kantarzis
Host Tutor – UNIT 7




Michalis Kantarzis graduated from the architectural school of Chania in 2013 and since then he is a research associate at the Transformable intelligent environments lab at the technical university of Crete (TUC_ TIE LAB). His area of expertise is transformable architecture and fabrication and his research interests are related to the general study of the concept of interface as well as its various applications in both physical and digital space. He is currently working on two interface related projects: The first one is the Hybrid Environmental Projection Platform (HEPP), a multipurpose cave – like immersive tool that blends together physical and digital layers in order to achieve a hybrid space in which a person will be able to interact. The second project is about the use of augmented reality technologies in the urban grid of the historical city center of Kos island in order to achieve the enhancement of personal experience in the domain of historical tourism. The main goal of those projects as well as his research interests is the utilization of the possibilities of the digital layer concerning the dissemination of information as well as representation, in order a hybrid reality to be produced.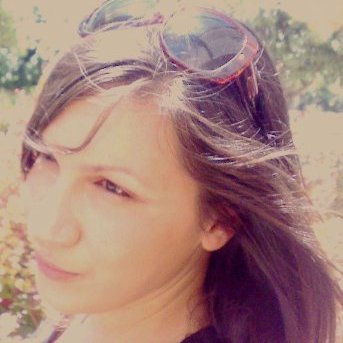 Katerina Liodaki
Sponsorships Management
Katerina Liodaki studied Marketing and Communication in Athens University of Economics and Business. She lives and works in Chania, Crete, where she has participated as sponsorships and communication manager in the production of architectural and cultural festivals, mostly oriented to public space reclaim and artistic / musical performances.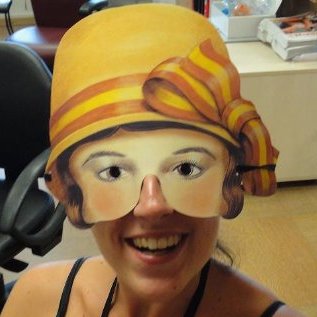 Anneta Vrontoulaki
Sponsorships Management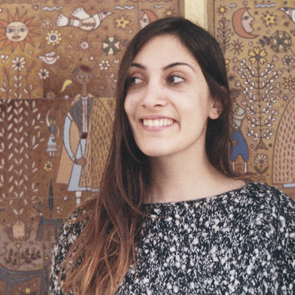 Marisa Daouti
Web and Graphic Design
Marisa is an undergraduate student of Architecture at the National Technical University of Athens, currently working on her diploma project, concerning matters of publicity and privacy fused in the urban landscape of Athens. During her studies she has participated in national and international workshops, competitions and exhibitions. She has lived and worked in Ankara and Berlin, gaining knowledge and experience that have formed her focus particularly around topics of public space and contemporary urban living. Her interests include the research of social urban processes in the greek metropolis, anthropological aspects that fundamentally shape the way we live and understand social space, the research of theory and culture in architecture and the possibility of interdisciplinary approaches in architectural practice.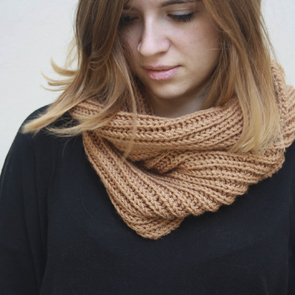 Natasa Lekkou
Web and Graphic Design


Natasa is an undergraduate architecture student in National Technical University of Athens. In 2014 she studied for six months in CEU of Valencia, which was the first experience of many to come, since her post-graduate plans include working and studying abroad. The last years she has attended several architectural workshops, including "Volos in the Extremes" in 2013, her first contact with Urban Transcripts. Since then Natasa started developing an incremental interest in urban planning, particularly regarding the function of social systems in the urban fabric. Specifically, in her theoretical thesis she was concerned with the impacts of interactions of social structures and architecture in the contemporary era of information. Among her future aspirations, further experimentations beyond architecture are included, such as graphic, product and furniture design. Currently, she is investigating the application of mainly in-house activities to public space, working on finding necessary and yet qualified spaces of privacy in the cityscape of Athens.